Are you paying the LOWEST rate with your long distance carrier?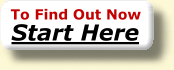 3 minutes with the Doctor
Could Save You 30% or more.
---
Is it Time for a Check-up on Your Long Distance Service?

Call The Doctor At:
1-888-246-8515
---
Do any of the following symptoms describe your current telecom-health condition?

Are you looking to trim the fat out of some of your telecom expenses and thinking that it might be time to get your telecom budget in shape?
Maybe you're a little sick… of all the confusion in the telecom industry and all the challenges with finding a reliable carrier that has competitive pricing?

Perhaps you're just tired… tired of waiting on hold for a reliable, knowledgeable customer service rep!

Or, if you simply need relief from all the headaches associated with your current long distance service, it may in fact be time to give the Telecom Doctor a call.
Don't wait another minute. To get a free Telecom-Health Check-up today,
Click Here!

Complimentary
Consulting
Services include:

Complete Invoice Analysis
Objective Carrier Comparisons
Best Carrier Option Recommendations
1-Page Review of Findings
Implementation of Recommendation
On-Going Consultations
Annual Reviews and Industry Updates